Marketing Research Options Finance Behavior Buyers Interdisciplinary Co-operatives Strategy Business Psychology Futures Decision Making Under Risk Marketing Channels PR-Marketing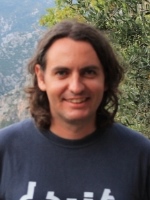 Dr. Theo Benos
Researcher
Dr. Theo Benos received his Ph.D. from Wageningen University in 2019. Dr. Benos is a freelance agribusiness & food marketing consultant as well as a researcher at Wageningen University. He is also a co-founder & co-manager of the Greek agribusiness portal www.gyri.gr, while an external partner of the CREA Institute in Rome (Research Centre for Agricultural Policies and Bio‐economy). Theo is an expert in CAP implementation projects and a former Marketing Lecturer at Maastricht University. As a researcher, he specializes in co-operatives, agribusiness & food marketing, and agricultural policy, with a track record of influential publications (e.g., "European Journal of Marketing", "Agribusiness", "Journal of Common Market Studies"), numerous presentations at scientific conferences (e.g., "EAAE", "ICA"), and various consulting projects for food companies.
Research Interests
sustainability, cooperatives, food & agribusiness management & marketing, marketing-finance, social exclusion.
Recent Key Publications
Benos, T., Kalogeras, N., Verhees, F., Sergaki, P., Pennings, J.M.E. (2015) "Cooperatives' Organizational Restructuring, Strategic Attributes and Performance: The Case of Agribusiness Cooperatives in Greece" Agribusiness: An International Journal 32 (1): 127-150.
Kalogeras, N., Pennings, J.M.E., Benos, T. and M. Doumpos (2013), "Which Co-op ownership model performs better? A financial-decision aid approach," Agribusiness: An International Journal, Vol. 29 (1): 80-95.